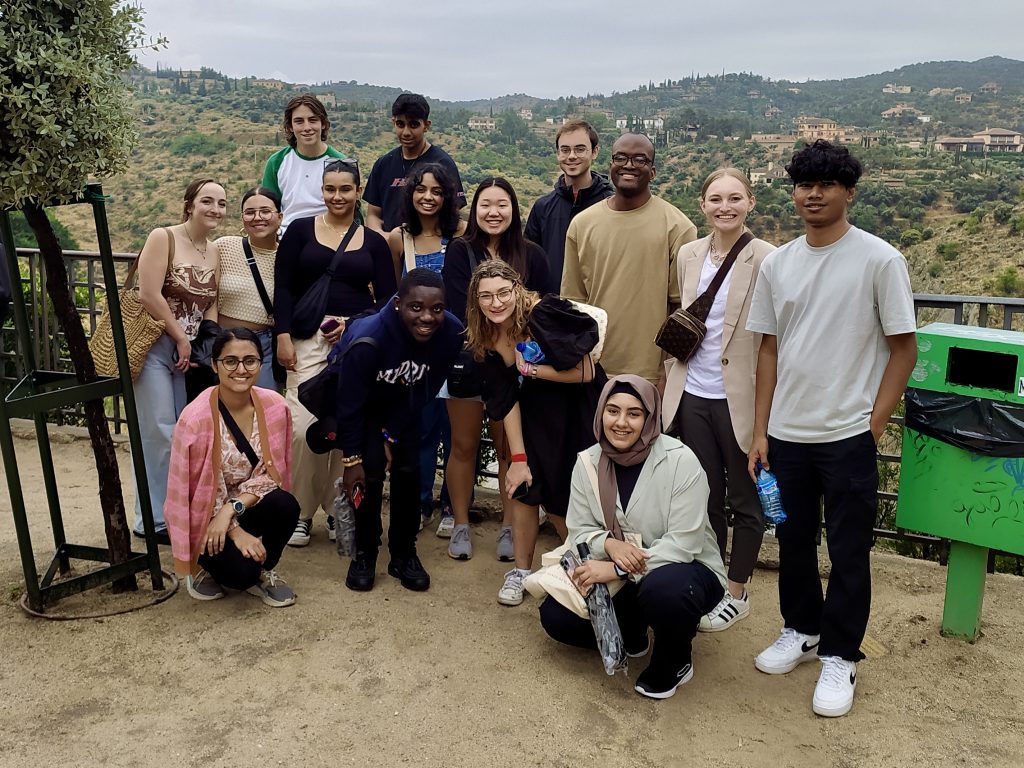 Florence. Madrid. London. Santiago. Strasbourg. Central Europe. Sydney. Copenhagen. Prague. Barcelona. Tel Aviv. Japan. South Korea. And so many more.
With over 100 different program options in 60 countries – the possibilities are endless! View all Syracuse Abroad program options.
Can't wait to get away?
---
Meet with a study abroad advisor
If you're interested in learning about a specific program, schedule an in-person or virtual advising appointment with an International Program Advisor to receive more details.
If you're not sure where or when to go, or what steps to take first, schedule an in-person or virtual general advising appointment. These sessions will guide you through our program options and help narrow down what programs might be best for you personally and academically.
---
Where should I study abroad?
With over 100 programs in 60 countries, narrowing down your choices might seem overwhelming! Check out your options:
When deciding,  talk to a global ambassador about the program or programs you're interested in to get their perspective. Use the program selector tool to view all program options and begin your application.
---
You'll need a passport!
You will need a valid passport to study abroad! If you do not have a passport or your current passport will expire soon, you should apply for a passport or renew your existing passport as soon as possible. You will need a passport that is valid for six months beyond the end date of your program. If you already have a passport, be sure to check the expiration date. Passports obtained before turning 16 years old are only valid for 5 years.
Please note: Both the U.S. State Department and the U.S. Postal Service are experiencing delays in the processing/mailing of passports. Please be aware of the increased processing times when planning your semester abroad.
Learn more about Passports and Visas.
---
Want more information?
Complete this form to to request a viewbook or to get more information about Syracuse Abroad through email.
---
Gilman scholarships available
Apply for the Benjamin A. Gilman International Scholarship, which provides awards (up to $5000/semester!) for U.S. citizens who are receiving Federal Pell Grant funding to participate in study abroad. Additional funding is available to students who are studying a language deemed "critical" by the U.S. State Department, such as Portuguese, Japanese, Korean, or Arabic. Contact your Syracuse Abroad admissions counselor with any questions about your application.

Learn more about the Gilman scholarship.